Digital Copy Within 2 Hours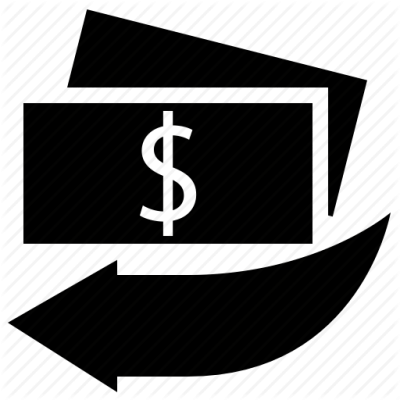 Rent A Car Everywhere You GO
International Driving Permit
An International Driving Permit (IDP) which is also known to be as International Driving License is a translation of a domestic driving license that generally allows the driver to driver his/her private vehicle Internationally in all over the world. In 1926, an international convention related to the motor traffic was signed in Paris and the discussion of the International driving permit was a part of this convention. So, we can say with a great precision that the IDP (International Driving Permit) is basically originated from Paris and it is important to note here that he Paris treaty use the word "Permit" for all types of driving licenses.
Affiliation of International Driving Permits
The international driving permits are linked and affiliated with 3 international conventions that are as follow :
Paris International Convention Relative to Motor Traffic, 1962
Geneva Convention on Road Traffic, 1949
Vienna Convention on Road Traffic, 1968
The IDP (International Driving Permit) Format
The format of IDP is standard over the globe with the language difference of the state which offers it. The permit is generally, A-6 size with dimensions 148 x 105 mm. It is slightly larger than a passport having grey color and white inside pages.
The IDP (International Driving Permit) Language
The most important aspect of the international permit is the language printed on the inside and outside of the front cover. The inside and outside of the front cover must be printed in the language of the state who issues it. The last two inside pages are generally in French language.
Validation of International Driving Permit
It is a well-known fact that validation is very important for anything as it increases the efficiency, effectiveness, and reliability of anything. The validation of International driving permit is of great importance. The validation of IDP is linked and affiliated with the domestic driving license. It must be noted that the IDP must be accompanied by the valid and reliable domestic driving license issued by the applicants country of residence.
Countries that Need International Drivers Permit
As we are well aware of the fact that driving license is the primary need to drive any vehicle or automobile. The driving license is of great importance at global level and every country has strict rules related to it. There are many countries that require the international drivers permit. Some of them are as follow:
Austria
Bosnia-Herzegovina
Croatia
The Czech Republic
Germany
Greece
Hungary
Italy
Poland
Romania
Slovenia
Spain
It is important to note here that international driving permit is generally a supplement for the domestic driving license and it is an additional document that you need to travel over the globe. It is very important to always carry an international driving permit when driving in a foreign country.
Expiry Period
There is a validation period of any international document. Like other documents, the international driving license also has expiry period. It is a standard rule that the international driving permit must not have an expiration date above 3 years from the period of the issue date.
Specialty of International Driving Permit
It is a well-known fact that there is always an important of any global or international document. international driving permit also has a great importance. We can say that it is a valid form of identification which is acceptable and recognizable in almost 150+ countries.
It contain your name, photo, and relevant driving information and 12 global and widely spoken languages.
Three Things That You Need While Driving Globally
Your pro-active approach while travelling abroad with the intention of driving is of prime importance. While driving at global level, the things that you must take under consideration are as follow:
International Driving Permit
Your Domestic Driving Permit
Your Passport
It must be taken under consideration that the requirement of the international driving permit or license vary from country to country as per the rules and regulations.
Do You Need International Driving Permit?
If you are thinking that either you need an international driving permit or license then you are at a right place to mitigate or remove your confusion about it. There are two most important factors that can help you to understand either you need the driving permit or not. These factors are given below:
Which Country You Are Visiting
How Long You Want to Stay
Driving Scenario in Europe
It is interesting to note here that in many cases you do not need an international drivers permit to drive any automobile in Europe, Switzerland, Iceland, and Norway as long as you have a photo card driving license issued by UK.
But, in some cases, you need an international driving permit in some European countries if you have the following documents :
A Paper Driving License
A License Issued In Gibraltar, Jersey, and Vicinities
Categorizations of IDP
There are three different categories of international driving permit and the IDP that you need depends on the country that you are visiting and where you want to drive. The three categories are as follow:
Category-1
1926
Category-2
1949
Category-3
1968
The most important thing that you must keep in your mind is that if you are aiming to drive in more than one country then you may need two IDPs.
Here, below, I am sharing the names of some countries as well as the category in which they fall to make the things more clear.
| | |
| --- | --- |
| Country | Type of IDP |
| Albania | 1968 |
| Algeria | 1949 |
| Bahrain | 1968 |
| Belgium | None |
| Brazil | 1968 |
| Cambodia | 1949 |
| Congo | 1949 |
| Croatia | None |
| Egypt | 1949 |
| Estonia | None |
The table is depicting some of the countries but there are many other countries that follow specific category of the international driving license or permit. It is important to note here that there are many countries where there is no requirement of International Driving Permit
.
Conclusion
To conclude the article, in a nutshell, we can say that the IDP (International Drivers Permit) is an internationally recognized driving license that is important for you if you are aiming to drive in any foreign country or even in various countries. As discussed above, the IDP is linked and affiliated with three different conventions. The format for this permit or driving license is fix and it has a validation of not more than 3 years. There are various countries that need this driving permit and many countries do not need it. This license has a great importance and getting this document from an authentic agency should be your area of concern. If you are aiming to travel abroad and want to drive internationally then it is the responsibility at your end to get enough information about the International Driving Permit and to get the license from a well-known and authentic agency.
Afghanistan
Albania
Algeria
Andorra
Angola
Antigua
Argentina
Armenia
Aruba
Australia
Austria
Azerbaijan
Bahamas
Bahrain
Bangladesh
Barbados
Belarus
Belgium
Belize
Benin
Bhutan
Bolivia
Brazil
Bosnia and Herzegovina
Botswana
Brunei
Bulgaria
Burkina Faso
Burundi
Cambodia
Cameroon
Canada
Cape Verde Island
Cayman Islands
Central African Republic
Chad
Chile
China
Colombia
Comoros
Congo
Costa Rica
Croatia
Cuba
Curaçao
Cyprus
Czech Republic
Democratic Republic of Congo
Denmark
Djibouti
Dominica
Dominican Republic
Dubai
Ecuador
Egypt
El Salvador
Equatorial Guinea
Eritrea
Estonia
Eswatini
Ethiopia
Fiji
Finland
France
French Polynesia
Gabon
Gambia
Germany
Georgia
Ghana
Gibraltar
Greece
Grenada
Guatemala
Guernsey
Guinea
Guinea-Bissau
Guyana
Haiti
Honduras
Hong Kong
Hungary
Iceland
India
Indonesia
Iran
Iraq
Ireland
Israel
Italy
Ivory Coast
Jamaica
Japan
Jersey
Jordan
Kazakhstan
Kenya
Kiribati
Kuwait
Kyrgyzstan
Laos
Latvia
Lebanon
Lesotho
Liberia
Libya
Liechtenstein
Lithuania
Luxembourg
Macao
Madagascar
Malawi
Malaysia
Maldives
Mali
Malta
Marshall Islands
Mauritania
Mauritius
Mexico
Micronesia
Monaco
Mongolia
Montenegro
Moldova
Morocco
Montserrat
Mozambique
Myanmar
Namibia
Nauru
Nepal
Netherlands
New Caledonia
New Guinea
New Zealand
Nicaragua
Niger
Nigeria
North Macedonia
Norway
Oman
Pakistan
Palau
Palestine State
Panama
Papua New Guinea
Paraguay
Peru
Philippines
Poland
Polynesia
Portugal
Qatar
Romania
Rwanda
Saint Kitts and Nevis
Saint Lucia
Saint Vincent
Samoa
Russia
San Marino
Sao Tome and Principe
Saudi Arabia
Senegal
Serbia
Seychelles
Sierra Leone
Singapore
Slovakia
Slovenia
Solomon Islands
Somalia
South Africa
South Korea
South Sudan
Spain
Sri Lanka
St. Christopher, Nevis & Anguilla
Suriname
Sweden
Switzerland
Sudan
Syria
Taiwan
Tajikistan
Tanzania
Thailand
Timor Liste
Togo
Tonga
Trinidad & Tobago
Tunisia
Turkey
Turkmenistan
Tuvalu
Uruguay
Uganda
Ukraine
United States
United Arab Emirates
United Kingdom
Uzbekistan
Vanuatu
Vatican City
Venezuela
Verde Islands
Vietnam
Western Samoa
Windward Islands
Yemen (Rep.)
Yugoslavia
Zambia
Zimbabwe
APPLY NOW GET IT TODAY
Translation to 12 Languages
Digital Copy Within 2 Hours
No Test Required