Digital Copy Within 2 Hours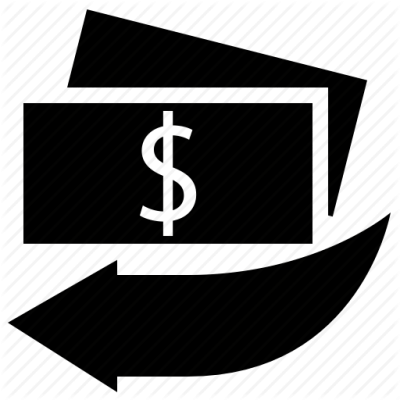 Rent A Car Everywhere You GO
Why is it important to carry an international driving license?
.Meta description:
Are you planning to apply for an international driving license? If so, then let us make it easier for you. Here's a brief description to make the process simple
The international driving license allows you to drive a motor vehicle legally in 170+ countries when your valid US driver's license accompanies it. The international driving permit contains some of the basic information about your identity like name, photo, etc.
Here are some benefits of carrying an international driving license:
It lowers the risk of being fined. All drivers who are not legal residents of a country need international driving permits to drive vehicles legally there. If you don't have one and you get stopped by law enforcement, you could be penalized for it.
This is especially helpful in countries where people don't understand English. An international driving license has information on your U.S driver's license in 10 languages (English, French, Spanish, Russian, Chinese, German, Arabic, Italian, Swedish, and Portuguese).
This will make any interaction you have with local authorities go smoothly.
It is mostly required by every rental car agency. If you are planning on renting a car during your trip you should know that most rental car companies require renters to provide a valid international driving permit.
For some people, knowing that they have the possibility of being fined for doing something unlawful, can be stressful. When you are in a foreign country and you have an international driving permit with you while driving, it will give you peace of mind that you are following the law accurately.
Eligibility:
You are eligible for an international driving license if you are a permanent US resident at least 18 years of age and have a driver's license that will remain valid for at least six months from the date of issuance of the international driving license.
Many rental car agencies may also require an international driving permit or recommend an international driving permit.
Here's everything you need to know about this useful document, which will allow you to drive on your ideal business trip or vacation.
How to apply for an international driving license:
When applying for an international driving license you can apply both offline and online.
Submitting an online application:
For submitting an online application for your driving license, you have to visit your state transport department's website and download the three forms online. That will include forms CMV-4A, CMV1, and CMV1-A.
Printouts and fill out the forms and get form CMV1-A filled out by your doctor. Submit these forms with other documents listed in the requirements section, at your nearest RTO office. For both online and offline processes, you will have to pay a fee of Rs. 1000 and can avail of your IDL within a week.
Submitting an offline application :
For applying offline for a driving license you need to submit your forms at your nearest RTO office.
This can be done by filing 3 forms that are compulsory for obtaining an international driving license. CMV-4A form i.e. the application form for international driver's license CMV1 form and CMV1-A form related to your medical conditions.
CMV1 is to be filled by you and CMV1-A is to be filled by your doctor. You need to fill out these forms and submit the same at the RTO with relevant documents.
Always make sure to carry your valid United States driver's license when you're driving abroad, as your international driving license is invalid without this accompanying proof of eligibility to drive.
In which countries do I need an international driving license?
An international driving permit is accepted in 170+ countries. Some of these countries don't recognize a U.S international driver's license but do officially recognize an international driving permit.
Others accept a U.S international driver's license, but they nonetheless require the local translation that an international driving permit provides.
Note that in Brazil and Uruguay, instead of an international driving permit, you'll need to get a document known as an Inter-American Driving Permit. It's identical to the international driving permit in cost and function.
Can you renew an International driving license?
Yes, you can renew your international driving license by applying for renewal on your country's transport authority website. After that, you need to submit the fee receipt for renewal and the documents provided by the Embassy.
How many types of International Driving licenses are there?
International driving licenses are governed by three different conventions:
The 1926 Paris International Convention was relative to Motor Traffic.

The 1949 Geneva Convention on Road Traffic.

The 1968 Vienna Convention on Road Traffic.
If a country signed more than one convention, the newest one replaces and terminates the previous one. The Convention on Motor Traffic of 1926 was replaced by the Convention on Road Traffic signed in Geneva on 19 September 1949.
The United Nations Conference on Road and Motor Transport held in Geneva, 23 August – 19 September 1949 terminated and replaced the Convention on Motor Traffic of 24 April 1026, and the Inter-American Convention Automotive Traffic of 15 December 1943 in preparation for the signature of the Convention on Road Traffic of 1949.
For example, if you plan on traveling to France, which is contracting to both Geneva and Vienna conventions, the more recent 1968 Vienna convention is the current one, terminating the older 1949 Geneva convention.
How long is an International Driving Permit valid for?
The validity of an international driving permit depends totally on the country that issued the document and the type of International driving license. Most countries issue this for either one or three years. For example, the 1968 international driver's permit required to drive in European countries is valid for three years.
Always keep checking the date of expiry on your international driving permit before you are planning any of your tours, as the document cannot be renewed at once. Once your international driving license gets outdated. You have to re-apply for its renewal and renewal will take you to apply once again with all the required documents and fees.
If your international driving permit expires when you're away from your country and overseas. You will have to fly back to the country of your international driver's license was issued and apply for renewal unless your country supports online applications. You should keep track of the expiration dates of your important documents like your driving permit before traveling to any other country to avoid any inconvenience during your adventure.
What happens if one drives without an International driving license?
If you are driving without an international driving license and you get caught, then you can get in very serious trouble. Most countries will take that offense equally to not having any driving license at all, and so you can face serious criminal charges.
Always double-check to make sure that the country you're going to, requires foreign tourists to obtain an international driving permit.
How much does it cost to get an International driver's license?
International driver's license cost is easily affordable. You can get it for just $20 but mostly it depends on your country as prices differ in each country, and the cost is $20 American or $25 Canadian.
Can a tourist obtain an International Driving License in the USA?
The answer is simply no, you can get an international driver's license in the USA until you have a local driving license issued by the USA. That's why it's crucial to get the permits before you leave for your trip, otherwise, it may become impossible to rent a car overseas.
In the United States, however, tourists can drive using their foreign driver's licenses without an international driving license. There are exceptions in some states, though the most frequently-visited states such as Arizona, California, Florida, or Nevada don't require international driving licenses.
Concluding:
You will always need to consider the local laws and driving culture while driving in a foreign country. As the differences, you see in language and in personal interactions, driving behavior can differ greatly from what you are used to in your country.
You can get information on this Driving behavior from the country's embassy or consultants in the USA, or a car rental company in your foreign destination.
These embassies might also tell you about the area you can't drive to in that country. When you travel abroad, though, you should anticipate using your talents of observation. You'll want to learn about their driving style so you don't make a mistake that leads to an accident.
APPLY NOW GET IT TODAY
Translation to 12 Languages
Digital Copy Within 2 Hours
No Test Required


Digital Copy Within 2 Hours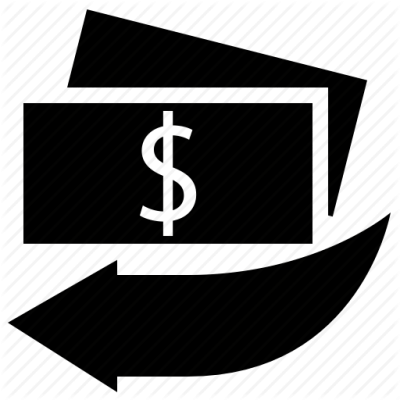 Rent A Car Everywhere You GO